"Honored Spirit"
This buffalo skull commission was special. This animal was raised for food, and humanely cared for in life and death. Every part was used in some way, and my client asked if we could complete a promise for a final honor to the buffalo's spirit by painting the skull. She chose the lotus and the colors, but the rest was left up to me. I chose the circle, as this was the closing of a promise, the crescent to symbolize the moon in a repeating cycle, the Fibonacci curls to represent life on the earth, and the blue dots represent life-giving water.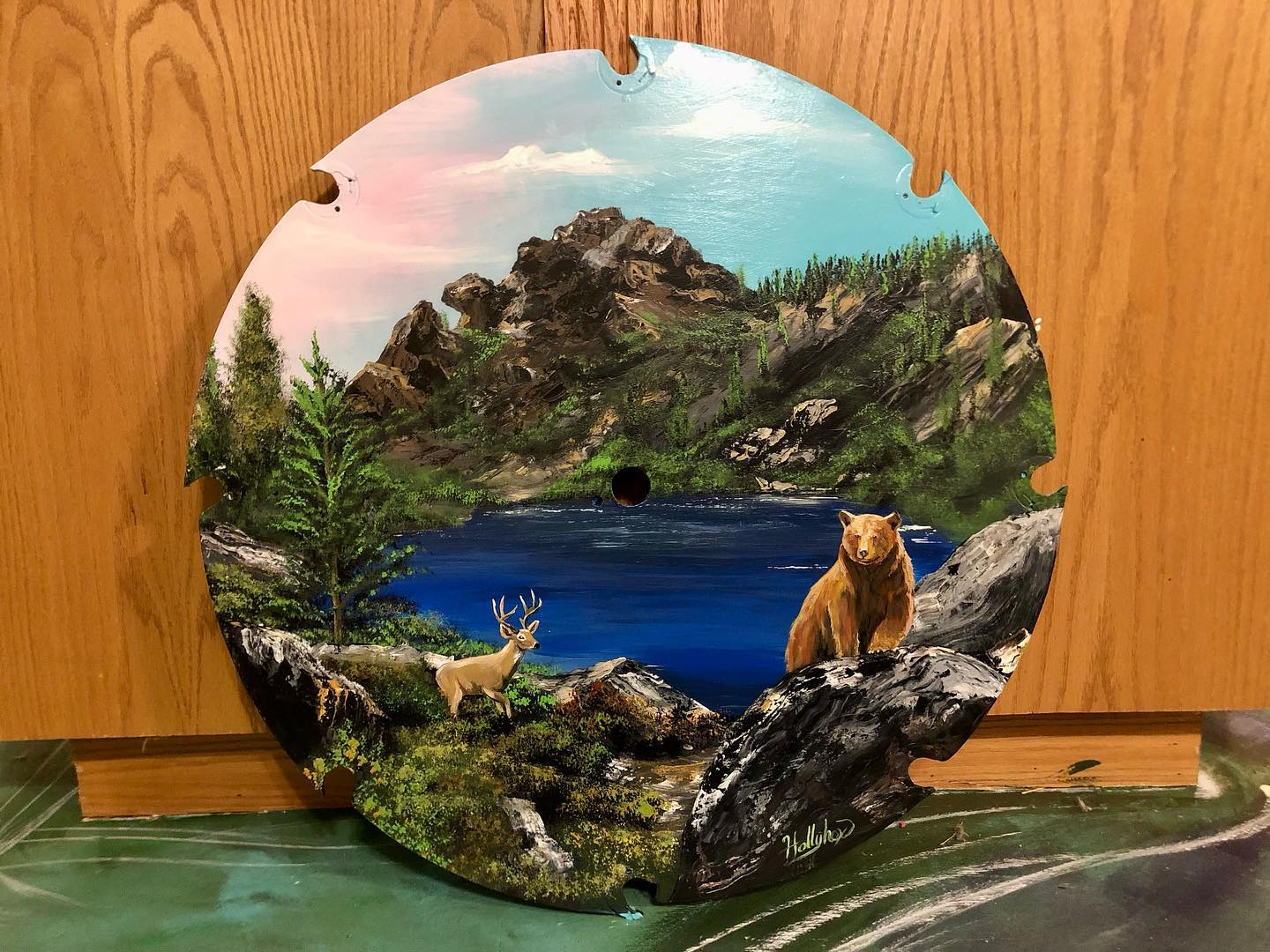 "Archangeli Saw Blade"
This one was fun because I was asked to put a mountain scene with lake, a deer and a bear.  I was able to create the rest of the design as I wished, so I used a scene familiar to the locals--Gold Lake near Spanish Peak.  The crags and blue water are always beautiful to come upon as one crests the top of the path.

Surfboard Memories
This commission recalls adventures of days past for my client.  It is on display outdoors, so I took great care to create this piece to withstand the elements.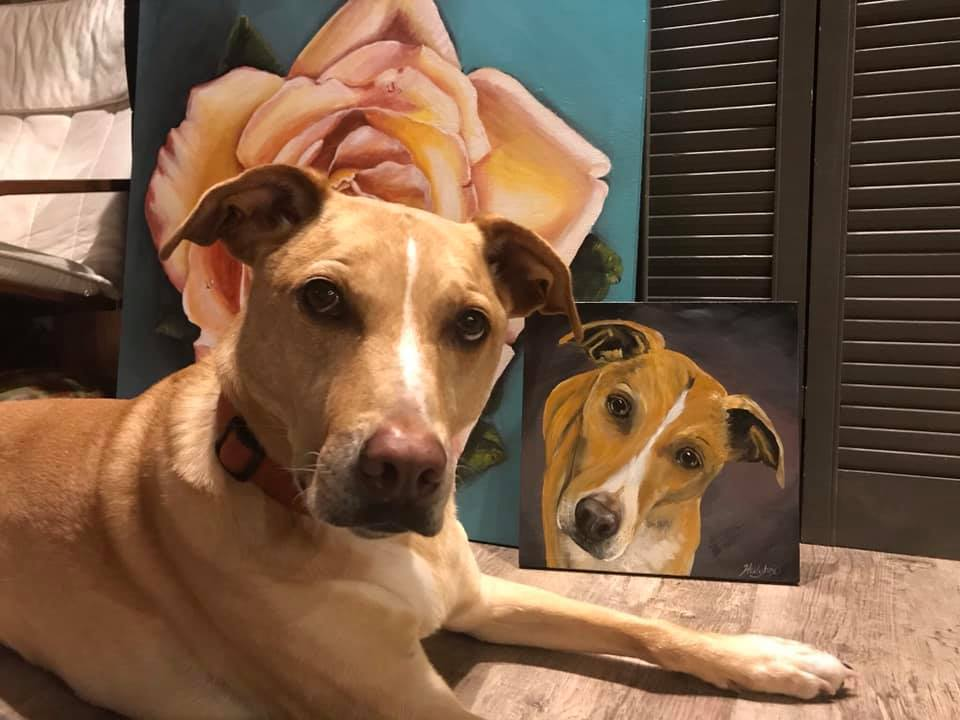 Pet Portraits
I have painted many pet portraits on commission.  My favorite part of these is capturing the animal's spirit in the eyes.
"Moonlight Cove"
This triptych painting was commissioned to fill up a very large expanse of wall.  It is acrylic on stretched canvas and was inspired by my client's love of the ocean and the night sky.  The luminous moon and light shining through the ocean wave were both exciting challenges.
Sakura Trunk (exterior)
This commission was a gift from a mother to a daughter who was going off to college.  It was to be a reminder from home, wherever she travelled.  The exterior design is in the style of Japanese Sakura.
Sakura Trunk (interior)
The interior of this vintage trunk features a scene that is common from the young woman's hometown.
Have a meaningful piece you want to see brought to fruition?